COMMING JULY TO A HOBBY SHOP NEAR YOU
THE POLAR LIGHTS ECTO-1
YOU HEARD RIGHT! A RELEASE DATE HAS BEEN SET! IMAGES COURTESY OF Dave Metzner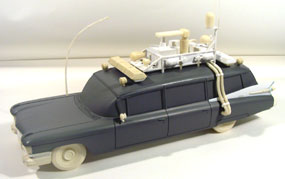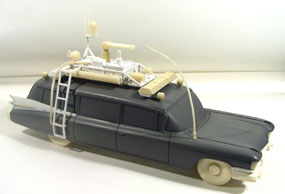 Ghostbusters Ecto 1
Like the Back to the
Future kit, this one is
designed for skill level
1 builders and
recommended for
children ages 8 years
and above. And from
what Dave Metzner
says, this kit is
coming together very
well. All the parts are
turning out to come
together nicely and it
should be a really cool
kit for kids or lovers of
the motion picture.
Both kits are slated to be in stores in July of 2002. Also, don't forget to
look for the third snap kit in February of 2002 - The Jetsons™.